ORDER MANAGEMENT SYSTEM (OMS)
INTEGRATIONS
Optimize order management

with the tech stack you
already have.
Integrated Order Management System
Deck Commerce has 60+ prebuilt integrations with some of the best ecommerce software providers, helping to make sure every order— from storefront to front door— drives operational efficiency and customer satisfaction.
With our "plug and play' architecture, you can use the technology you already know and love, or easily swap or add more—without your team having to custom build a thing.
Storefronts & Channels
Make every channel a profitable channel with an omnichannel model.
Email
Stay in touch with your customers and give real-time notifications through your ESP for a smoother experience.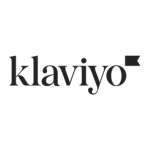 Tax
Sales tax and compliance expertise.
Subscriptions
Drive repeat purchases and empower recurring revenue opportunities for your brand.
Manage Customer Experiences Beyond the Buy Button
Click the icons below to learn more about each feature. Not sure what to research next? We recommend starting with Inventory Management.