Why Branded Manufacturers Leveraging Shopify Need a Dedicated OMS
(Hover over or click each box below to see how an OMS provides the solution.)


Selling across multiple channels?
Have a single-source of truth that provides channel-level inventory feeds and channel-specific order imports and workflows for every selling channel—whether that's multiple marketplaces, drop shipping programs, multiple Shopify sites, or even sites on different storefronts.


Looking to implement an omnichannel strategy?
Deck Commerce has prebuilt workflows built for and trusted by high-volume omnichannel retailers, so you don't have to "DIY."
Offer convenient omnichannel fulfillment options including Ship-from-Store, Buy Online Pickup In Store (BOPIS), Curbside Pickup, Ship to Store, and Buy Online Return in Store (BORIS).


Having trouble viewing all inventory?
Easily see all available to sell inventory from all fulfillment centers and stores in on aggregated view and allocate it where necessary—preventing overselling products or showing "out of stock" messaging when you still have inventory available.


Need distributed order management capabilities?
Route orders to the best fulfillment location (including retail stores) whether that's based on closest distance to the customer, shipment consolidation rules, node capacity, or node priority.

Brands needing automated processes and integrated fulfillment services will benefit from an OMS.


Want to offer advanced customer experiecnes?
Differentiated experiences are what sets brands apart from their competitors.
Offer custom/personalized products, grace periods, digital products (warranties, product registrations), and preorders and backorders with automated advanced order workflows.


Launching a new brand or testing an emerging market with Shopify?
As Deck Commerce is storefront agnostic, you can launch a new Shopify site, without having to transfer your entire business to Shopify, or launch multiple Shopify sites at one time.
All inventory and orders, regardless of channel or storefront, seamlessly funnel through Deck Commerce.
Spend more time on your customers & less time managing orders.
What type of retailers need a Shopify OMS?
Many Shopify merchants try to solve the pain points they are experiencing on Shopify with their ERP or financial system. But commerce is constantly evolving, and legacy systems can't keep up. If your brand resonates with any of the criteria below, you would benefit from leveraging an order management system.
Focused on growing sales volume, omnichannel, multi-channel, or globally
"Enterprise-level" backend complexity (multiple selling channels, advanced order processes, multi-brand, siloed inventory, etc.)
Launching a new brand or testing an emerging marketing on a Shopify site.
Using multiple fulfillment centers, drop shippers, 3PLs, or warehouses
Processing 100K+ orders a year
Using manual or time-intensive processes to manage inventory, transactions, or fulfillment, ultimately preventing you from growth
If you're a high-volume retailer looking to optimize your order management, check out our app on the Shopify store or reach out to see Deck Commerce in action.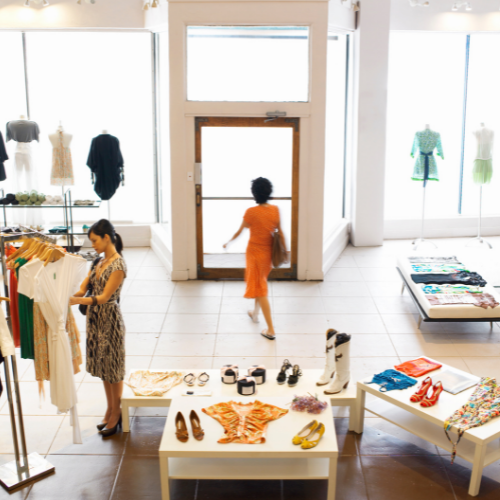 Flawless customer experience throughout the entire order lifecycle
You've nailed the shopping experience on your storefront. Now it's time to wow your customers after they click checkout with seamless processes for fulfillment, tracking, returns, cancellations, and everything in between.
Keep your customers (and your customer service team) updated through every step of the order process without manual intervention from your team.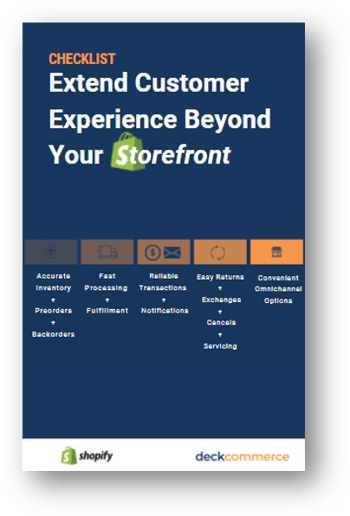 Automatically process 98% of orders
Spend less time on tedious tasks — like updating inventory, fulfillment, and managing returns — so you can spend more time on your customers. Process up to 98% of your orders automatically, using smart rules to get you the highest margins and a reliable customer experience for every order.
Now your team can focus on global, multi-channel, and high-volume growth at scale. Something a lite solution just can't do.
Give your customers everything they expect for an easy shopping experience
Stay up to date with new consumer habits with features that automatically deploy like new payment types, delivery updates, and convenient omnichannel options. You'll always have everything you need to meet consumer expectations -- without the legwork.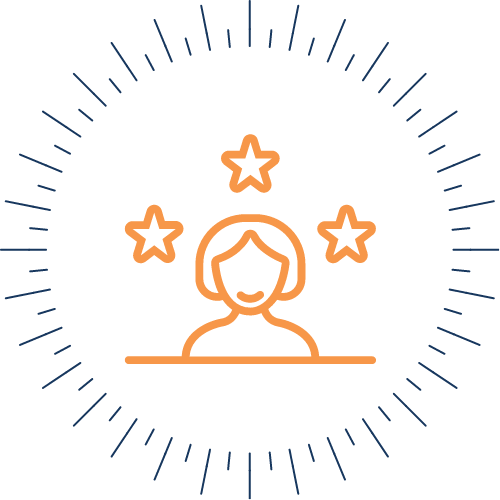 We surpassed our sales goals this year with several days of peak volume and had the quietest year technology-wise thanks to Deck Commerce.
VP IT
New Balance